21 May, 2019 Viaje Asean
Pak Ou is located about 30 km from the ancient capital of Luang Prabang, right next to the mouth of Nam U river, one of the important branches to supply water for the Mekong mother river. And it is also the origin for the name Pak Ou, which is the mouth of the Ou River.
Constructed from a series of geological and volcanic formations, the Pak Ou scene looks so majestic with erect limestone cliffs, strange shapes and perhaps this has made the ambient space around Pak Ou more mysterious.
Because of being located on a small mountain and facing the river, the only way to access Pak Ou cave is to use the boat of the indigenous people.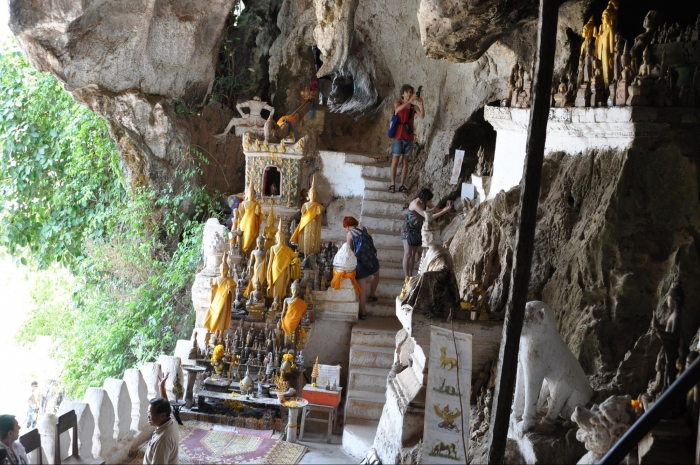 The Pak Ou cave has two main caves, the below Tam Ting cave and the above Tam Phum cave.
The most impressive point for those who first set foot in this cave is a huge Buddha statue system with many different designs. It is estimated that the number of Buddha statues in these two caves is up to 4,000, among them there are many ancient Buddha images from hundreds of years ago.
Today, for the convenience of pilgrims and tourists, it is built a stone triangular system over 200 steps connecting Tam Ting cave to Tam Phum cave.
Like Tam Ting Cave, Tam Phum Cave also contains many large and small Buddha statues of all kinds that people have offered for hundreds of years.
However, due to the topographic structure, Tam Phum cave is much longer than Tam Ting cave. It is this structure that makes Tam Phum cave become cold.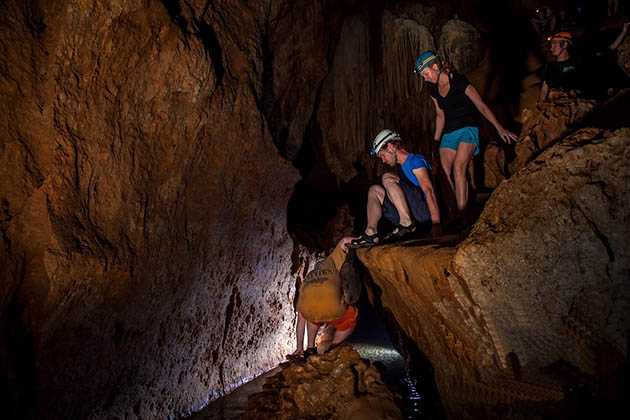 Influenced by the dim light and a sacred Buddhist space, Tam Phum cave makes anyone feel mysterious when entering the cave.
Not only creating a Buddhist space, Pak Ou population also creates an extremely peaceful living space with the image of women plying the looms.
A beautiful and light accent in the journey to explore the Buddhist land of Million Elephants.
Are you thinking of traveling to Southeast Asia? Do you want us to organize the trip of your dreams?
Do not hesitate to contact Asean Travel https://www.viajeasean.com/contact-us.htm